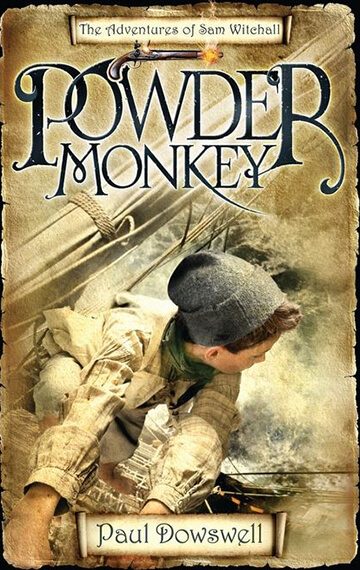 Publisher:

Bloomsbury

Available in:

Kindle, Paperback and Hardback

ISBN:

978-0747595953
Buy from amazon.co.uk
Buy from amazon.com
Sam is desperate to leave his sleepy Norfolk village and see the world. He seizes the chance to join a merchant ship but soon discovers that a life at sea is harsh and often short, especially when he is seized by the press-gang and forced to join the frigate Miranda. War with France and Spain is raging and Sam is caught in the middle with a dangerous job as a powder monkey in the company of a brutal crew. An amazingly well-researched adventure giving a glimpse of one boy's incredible life at sea.
---
Awards
Shortlisted for:
The Trinity Schools Book Award
Reviews
A thrilling tale, exceptionally well written and affecting
The Times
…more vivid than a Patrick O'Brian novel.
The Independent  
A rollicking adventure on the high seas, told in page-turning style.
York Evening Press
Readers will be absorbed in the day-to-day life of young Sam, and his vivid tale will keep them on edge as he tries to escape his commission. Not for the faint of heart, this novel is a brilliant introduction to the likes of C. S. Forester's classic Horatio Hornblower saga.
School Library Journal (US)