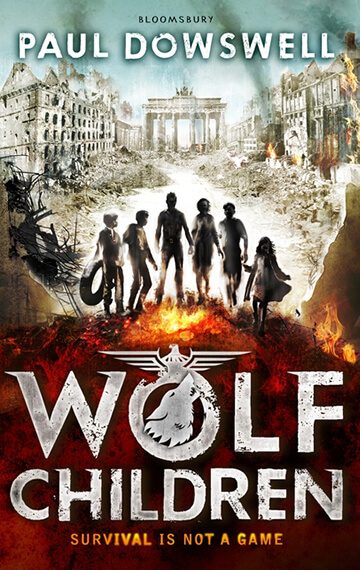 Publisher:

Bloomsbury

Available in:

Paperback, Kindle

ISBN:

978-1408858516

Published:

August 24, 2017
Buy from amazon.co.uk
Buy from amazon.com
It is July 1945, Hitler's Third Reich has fallen, and Berlin is in ruins. Living on the edge of survival in the cellar of an abandoned hospital, Otto and his ragtag gang of kids have banded together in the desperate, bombed-out city. The war may be over, but danger lurks in the shadows of the wreckage as Otto and his friends find themselves caught between invading armies, ruthless rival gangs and a strange Nazi war criminal who stalks them …
You can find a reading guide for this book here.
---
Awards
Shortlisted for:
The Historical Association Young Quills Award
Warwickshire Secondary Book Award
Worcestershire Teen Book Award
Longlisted for:
Amazing Book Award
Reviews
Thrilling new post-WW2 YA novel – best since Serrallier's The Silver Sword.
Amanda Craig
Crime, grime and fear are all-encompassing – a book that will stay with you.
Jewish Chronicle
I love Paul Dowswell for illuminating the corners of history with very personal stories…
Bookbag
The author has real flair for making thoroughly researched historical fiction accessible, relevant and utterly gripping. Alongside being a perfectly plotted page-turner, Wolf Children will surely also provoke much debate and discussion.
Lovereading4kids
This was such an interesting read. I've not read any of Dowswell's books before but I'm so glad I got the opportunity to try one. This was a fantastic piece of historical fiction that explores the war and Nazi Germany's attitude at the end of it from the perspective of abandoned children. All the characters have either lost their parents or been orphaned and it's done so well. I really enjoyed how well this was put together to explain how the German people couldn't comprehend what the Nazis were doing to others – absolutely brilliant.
Upside Down Books, Australia